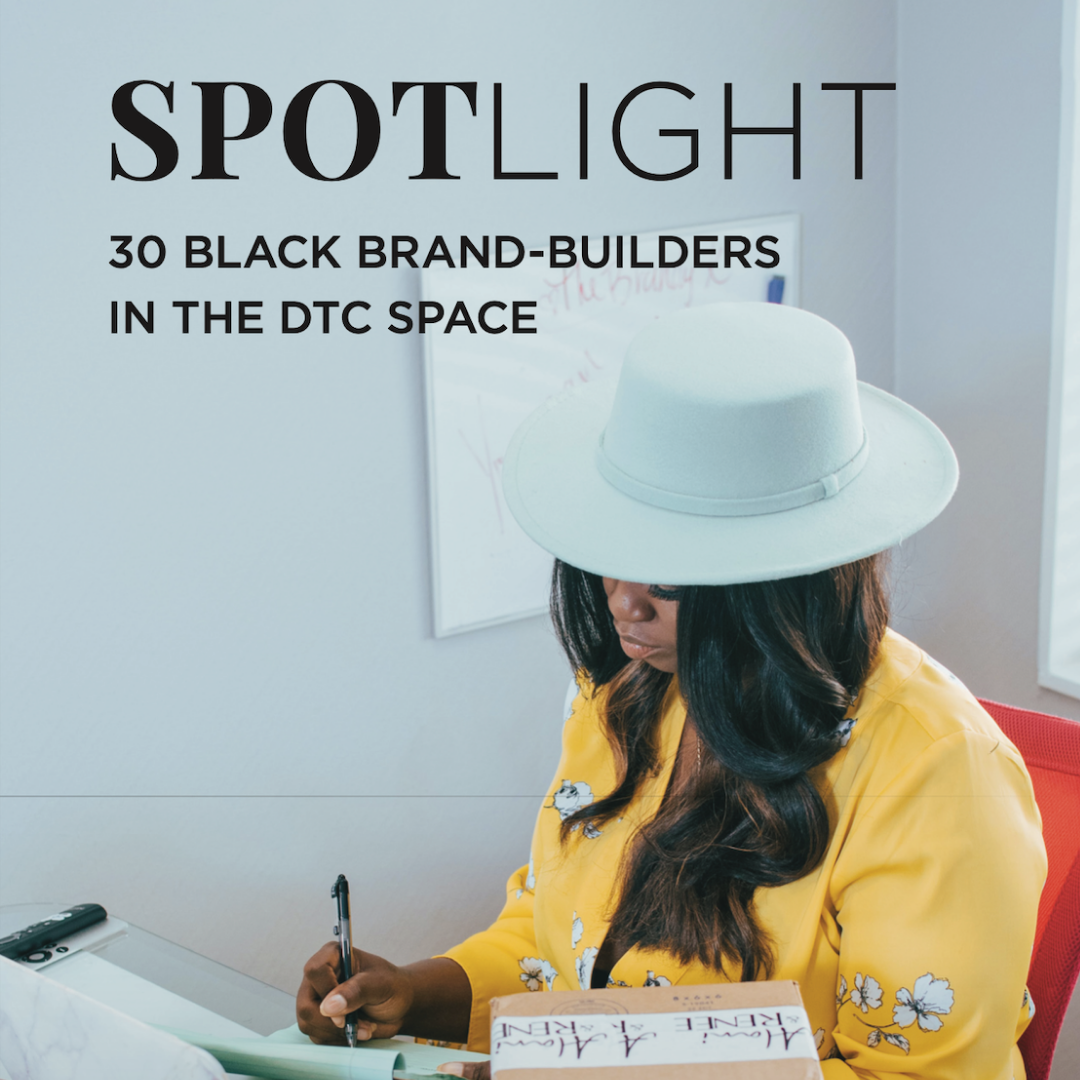 30 Black Brand Builders in the DTC Space
# of Pages: 47
Meet the 30 Black CEOs who are changing the face of e-commerce for good.
There's a renaissance happening. A new generation of Black entrepreneurs are building a world with the Black consumer in mind—from specialized haircare to sustainable food products.
The report includes CEO bios, demographics, a brand directory, and more.
Sections:
Infographic

Introduction

Beauty/Skincare

Haircare

Fashion

Food/Beverage

Personal Care

Medical

Brand Directory
Get the guide